New Trailers
Enclosed Trailers
2018 Sno-Pro 101x12 Hybrid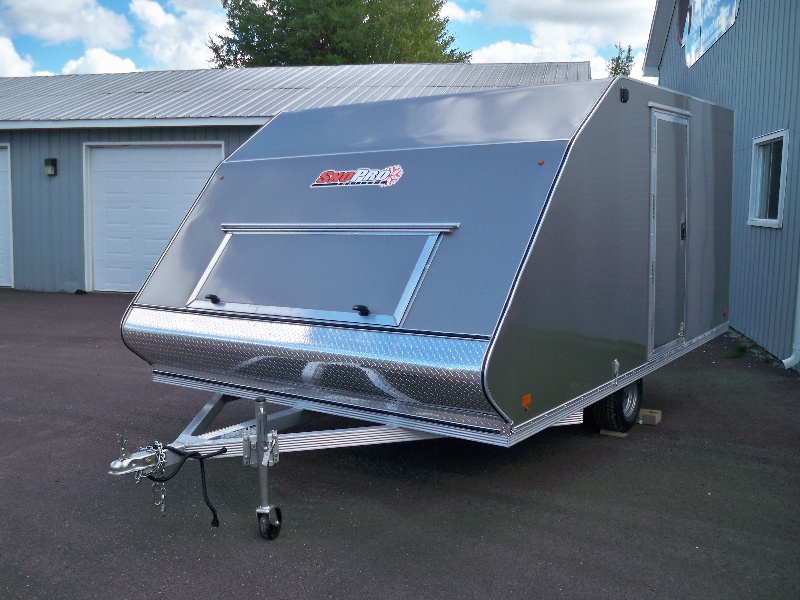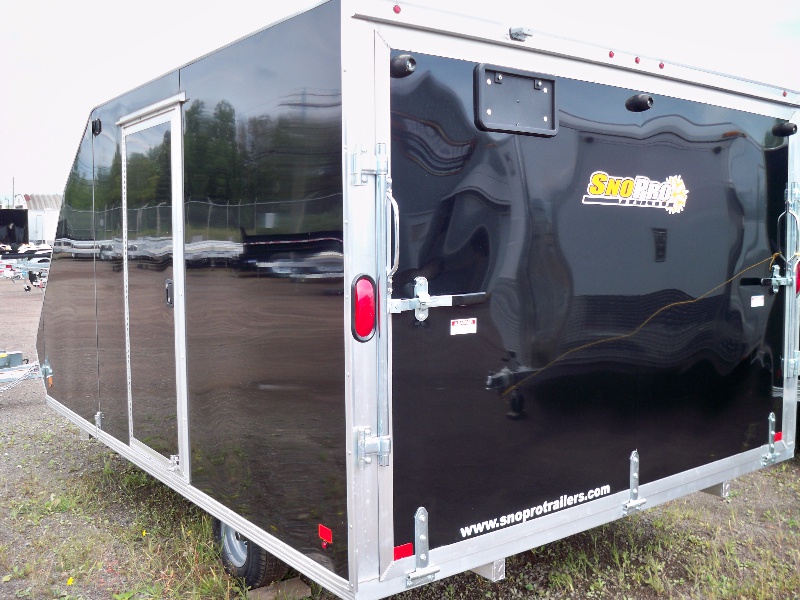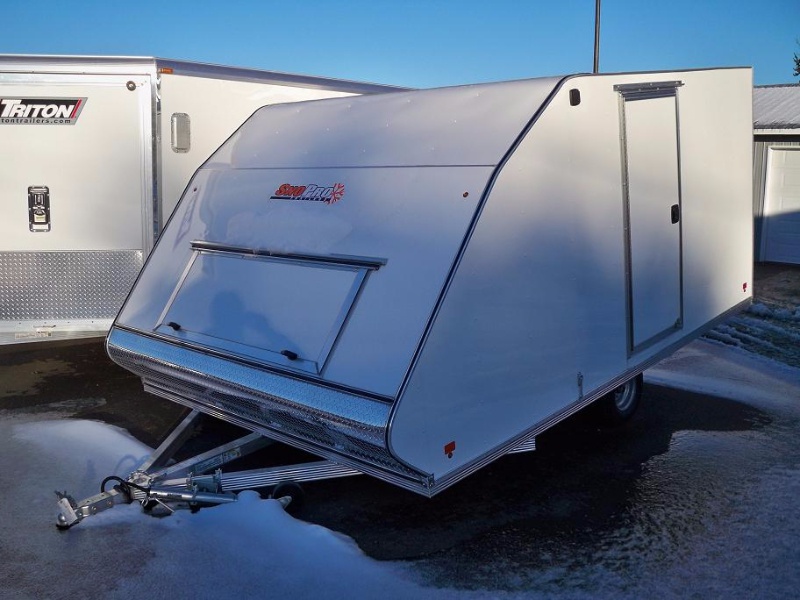 Standard Information:
Description
2 place snowmobile or ATV hauler
Details:
The Sno-Pro Hybrid is a very versatile, light weight yet rugged enclosed trailer for your snowmobiles or ATVs. It's about half the price of the "full profile" two machine enclosed haulers. Although we've seen a drastic increase in the price of quality enclosed trailers due to the weakening Canadian dollar the Hybrid remains cost effective. This price includes Screw-less exterior skin, tapered rear ramp, LED lighting, Side man door and galvanized wheels.